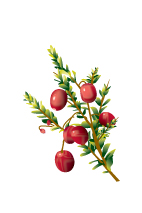 Cranberry Kitchen
Growing cranberries has been our family business since 1966. Celebrating over 50+ years of cranberry harvests on the Northern Oregon Coast in Clatsop County. Oregon is definitely "Cranberry Country", one of the few states that grows America's Native Fruit. We are located in a coastal community near the ocean, therefore we've named our farm "Pacific Ocean Cranberries".
Original 24oz. Trail Mixes and unprecedented Dried Fruit Blend Bags, $5 to $15, are extremely popular products. Cranberry Kitchen provides premium products at affordable price points.
Order by calling or emailing
1800cranberry
. Please refer to our
Cranberry Kitchen Price List
.
Participating in Northern Oregon Coastal Farmer's Markets, Astoria Cruise Ship Events, Festivals, and Portland Metro Area Farmer's Markets. Due to the covid-19 virus we are currently not in attendance however we are participating with Farmer Market's affiliated websites and accepting orders as noted above.
Mix and match up to 4.5 lbs of product and we will ship anywhere in the United States for a flat rate of $8.00.
We truly appreciate your support of our Cranberry Booth, the reorders, referrals, and the many product compliments.
Thank you~~~Tami & Joe